-Coming Up
-
Greenhill Center for NC Arts
December 8, 2019 - January 17, 2020
Greensboro, North Carolina
Winter Show brings together over 100 artists each year from across North Carolina and constitutes a comprehensive survey of the finest art and craft being produced by artists who either reside or have lasting ties to the state. Painting, sculpture, photography, ceramic, jewelry, woodwork, fabric and fiber works are all displayed in a harmonious installation.
http://www.greenhillnc.org/winter-show-2019
-Coming Up
-
Art of the Cosmos
April – August, 2020
Los Angeles, CA
Art of the Cosmos is a 4-month long event featuring International artists from vast and varied disciplines including painting, sculpture, photography, music, light, video, glass, multi-media and digital; all inspired by the powerful images of the Hubble Space Telescope.
Through a powerful multi-media artistic event, Art of the Cosmos bridges art and science to provide a dynamic educational and creative experience meant to activate inquiry and generate enthusiasm about Space and the answers it holds for humanity.
solo exhibition
June 10 through August 1, 2019
opening reception: Thursday, June 13, 6:00 - 8:00 pm
artist lecture: Monday, June 17, 10:00 am, Tate Hall
Central Piedmont Community College
Ross Gallery
Charlotte, NC
Gallery Hours: 10:00 am - 2:00 pm Monday-Thursday,
and by appointment. Ross Gallery is open one hour before performances in Halton Theater and during intermission.
"Emerging Blue Violet" featured
on the cover of the June issue of Carolina Arts

Catch it in my solo show "The Invisible Landscape" at Central Piedmont's Ross Gallery June 10 - August 1.
Please visit:
https://www.carolinaarts.com/619/619carolinaarts.html
for the free, full issue.
solo exhibition
April 15 through October 15, 2018
Durham Arts Council
Durham Convention Center
Durham, NC
Regional Artist Project Grant Award
Awarded by Arts and Science Council (ASC)
Charlotte/Mecklenberg, NC
2017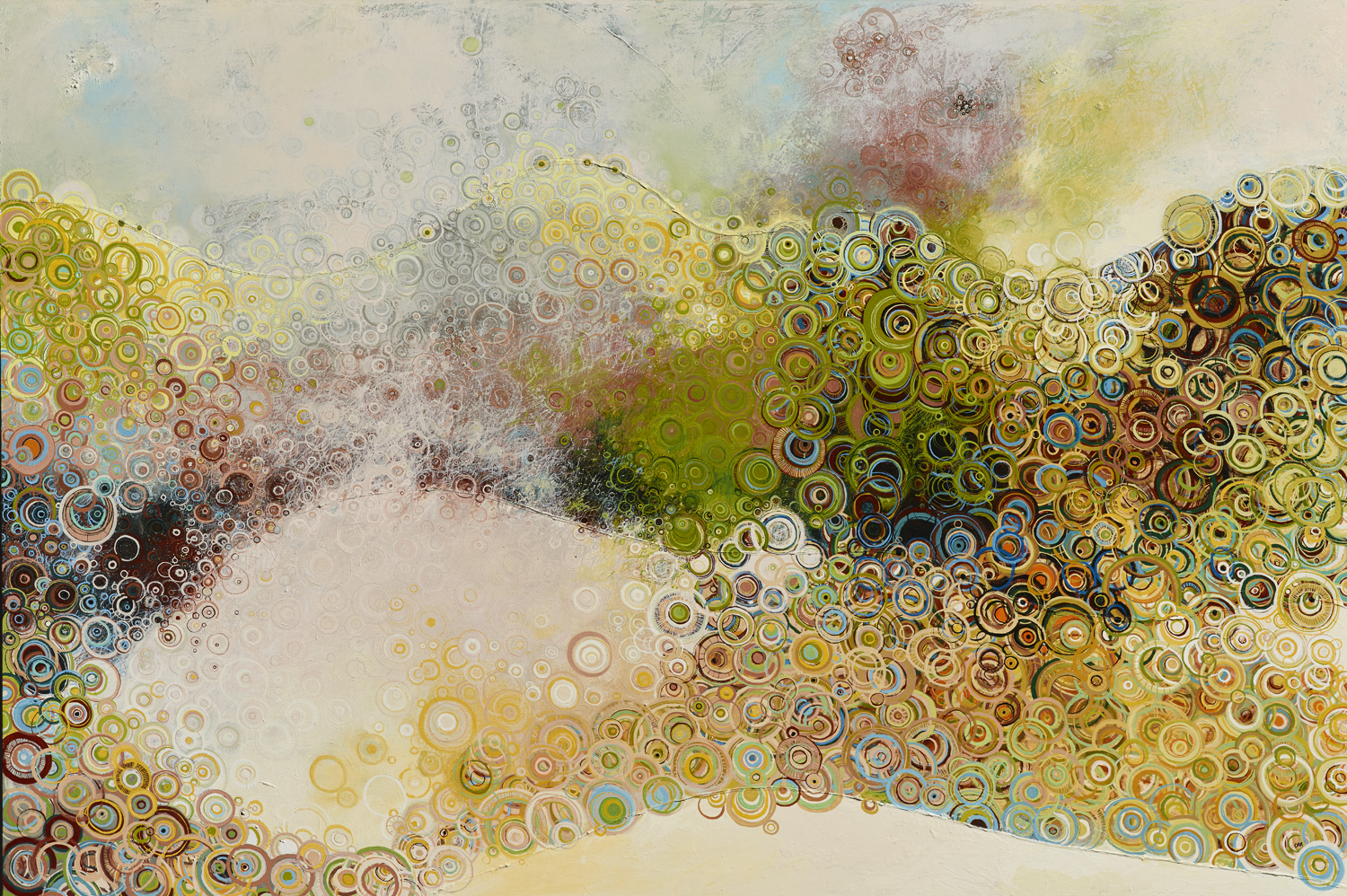 Visualizing Quantum Environments
solo exhibition
February 2017
Converse College
Milliken Gallery
Spartanburg, SC
Some Abstraction Required
April 2016
Spartanburg Art Muesum
Spartanburg, SC
The micro-universe imagined
solo exhibition
October through December 2015
The Umstead Hotel
Cary, NC